I haven't done this in a few weeks, but I remembered to snap a picture of everything I ate on Wednesday, June 13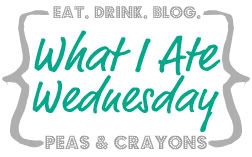 Yep. They are just crappy iPhone photos. But they will do! ha!
Breakfast: Coffee, with tomatoes, leftover steak and guacamole
Lunch: Mini chorizo meatloaf muffins with guacamole, salad with tomato, olives and homemade dressing (mayo, cumin and lime)
Snack: Lara Bar Balls.
Dinner: Burger patties, portobello mushrooms and microgreens salad. The burgers were ground pork mixed with sausage seasoning and some chopped chard that needed to be eaten.